Welcome to The Insurance Source GA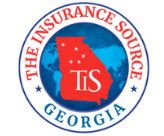 Welcome to The Insurance Source – Your Hometown Trusted Insurance Experts for Over 30 Years!
At The Insurance Source, we bring over three decades of unparalleled insurance expertise right to your fingertips. Our commitment to serving our community is unwavering, and we take pride in helping individuals and families secure the coverage they deserve while simultaneously making you feel like a member of our extended family!
Why Choose Us:
1. Unmatched Expertise: With 30 years of experience, our dedicated team of insurance professionals is equipped with a wealth of knowledge and insights to guide you through the complex world of insurance. We're here to ensure that you make informed decisions that safeguard what matters most.
2. Extensive Selection: At The Insurance Source, we understand that one size does not fit all. That's why we offer a wide variety of insurance options, with over 10 reputable carriers and an impressive array of 200+ plans to choose from. Whether you're looking for Auto, Home, Life, Health, Medicare or Business insurance, we've got you covered.
we have made available some of our best companies for your online quick quotes. We service the Oakwood area and throughout the state of Georgia. At The Insurance Source/ Medicare Man of Georgia, each one of our clients are given a dedicated team of experts that work together to proficiently address all your concerns.
3. Free Expertise: Our commitment to your well-being goes beyond just selling insurance. We offer complimentary consultations to help you navigate the insurance landscape. Our team of experts is always ready to answer your questions, assess your needs, and provide tailored recommendations without any obligation.
Our Mission:
Our mission is to empower you to make informed decisions about your insurance coverage. We believe in personalized service that meets your unique needs and budget. With our extensive experience and vast array of options, we aim to simplify the insurance process and help you secure the peace of mind you deserve.
Explore the possibilities with The Insurance Source, where expertise meets choice. Contact us today for your free consultation and embark on a journey towards a more secure future.
Our specaility is Georgia individual and small group health and life insurance including MSA / HSA, PPO, HMO, Dental and Disability.
Get your FREE Quote Today! Didn't find what you were looking for? Just give us a quick call today at 770-532-1900 or Submit one of our quick online quote forms - We are here to answer your questions, give insurance advice, or set up an appointment for on-on-one advisement.
770-532-1900
4222 McEver Road, Oakwood, GA, 30566